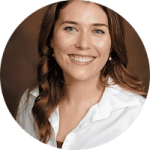 Haley Van Ens MOTR/L CHT
Student
Liveconferences.com is extremely easy to use and navigate information. It is simple to access content and I appreciated the clear description of the courses, credit hours, and the course samples.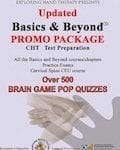 Jenna Walker, MA OTR/L, CHT
Student
I PASSED THE CHT! I used the basics and beyond promo package CHT test preparation and the Hand and UE quick reference guide. I had a baby 9 months ago and knew this would be a helpful way to study and still be able to spend time with my baby girl. I went through each section and quiz when I didn't have patients, at night and on the weekends. Everything was organized and to the point. I didn't feel overwhelmed with information and it taught me many clinical pearls that I now use in my practice. The original package comes with 3 practice exams but I opted to buy the other 3 for extra practice. I'm VERY happy I did this as they are all different and I got a wide variety of questions that were just like the actual CHT exam. After I went through all the sections and took all 6 exams, I went to the ASHT Hand therapy review course. I felt very prepared from the Exploring hand therapy online courses and felt like this package covers EVERYTHING you need to know. The month before the test, I spent my time retaking each examination for extra practice. I loved this package and have suggested it to everyone I know who is preparing for the CHT.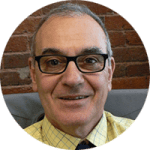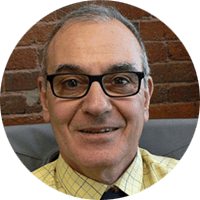 Paul Bonzani MHS, OTR/L CHT
Instructor
I have worked with Exploring Hand Therapy for over 12 years and the experience is first class. The combination of academic freedom to explore topics from different viewpoints, combined with expert technical support, makes the instructor experience outstanding. Susan is attentive to the instructors needs and ensures a comfortable, professional experience. Wonderful company to work with.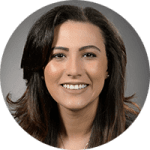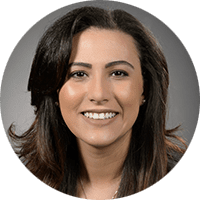 Salwa Makar
Student
I had no idea that Susan Weiss, the creator of the "purple book" was also in charge of exploring hand therapy. So glad I purchased these CHT practice exams! They were an excellent way to test your knowledge before the exam and to practice pacing yourself for the real one. Thanks so much for all the great material!!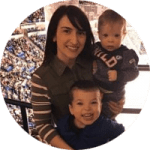 Jaimie OTR/L, CHT
Student
Like most CHT exam candidates, I was so overwhelmed when I started to study. I really didn't know where to start, but the Purple Review book allowed me to make a schedule that I was able to follow, and made sure I wasn't missing important topics. The most valuable part of the Purple book is the explanations and the helpful hints between the questions.
I also purchased 5 practice tests from handtherapy.com. There is nothing that prepares you for a sit down examination more than blocking your schedule for a few hours and making yourself take an exam. The tests were very similar to the actual exam, and it also helped me to review what topics I needed to study more.
There were a few instances where I had questions or needed clarification, and Susan was so responsive to my emails, it was like talking to a coworker! I highly recommend any of the material from handtherapy.com if you are preparing for the CHT exam.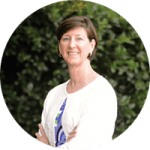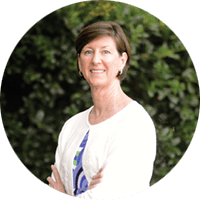 Ebby de Herder, OTR/L,CHT
Instructor
The professional presentation and the vast reach in marketing to therapist impressed me. My book sold quickly and in volume in the US and internationally. I could have not been more pleased!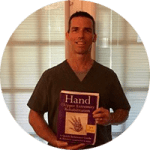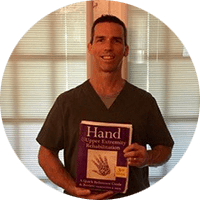 Robert Wainscott, OTR/ CHT
Student
I wanted to take this time to share with you my deepest gratitude for all your help and for the exceptional book that you wrote. Your comprehensive book and the Basics and Beyond courses were crucial for my preparation for the CHT Exam. Looking back on these past five months of studying, the rational and the depth of each chapter helped me significantly to pass the difficult test this May. I have recommended your book and courses highly to my fellow coworkers. I have a great respect for your knowledge and your willingness to make me and others better therapists.
Thank you again. May GOD bless you.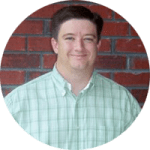 George LaCour OTR, CHT
Instructor
I have worked with Susan for the past 12 years at Liveconferences.com <
https://liveconferences.com/
> teaching continuing education courses. The experience has been phenomenal as I have not only been able to share my knowledge and experience with other therapists and I have also been able to network and collaborate with other hand therapists across the Unites States.
Susan has been great to work with on every project as she provides clear direction in terms of the target audience expectations and she is always prompt to provide feedback on course material. Overall, it has been a great collaborative relationship.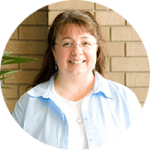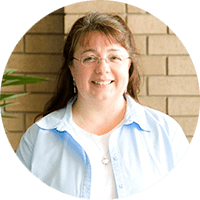 Sheri Roberts
Instructor
Not only is Susan pleasant to work with, my products took off immediately when listed on the liveconferences.com site.  She has a keen skill for marketing and understands how to introduce items in a manner to maximize sales. Since I listed with liveconferenes.com, my items began selling immediately.  I feel confident in the direction this working relationship will go.  I am very pleased and excited to see what the future will bring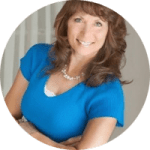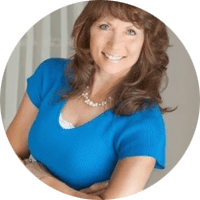 Connie
Instructor
I never thought that getting an educational book published would be so effortless. Just send in your material and let them do the rest!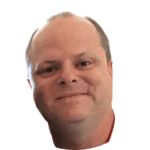 Chad Royer, OTR, CHT
Student
Liveconferences.com is my favorite way to earn CEU's.  I pick the topics that I want to learn about and I can go back to watch parts again at any time.
Love, love, love this way to do continuing education!
Leave A Testimonial
Use the form below to share about your experience with LiveConferences.com!