Basics and Beyond ® Elbow
CONTACT HOURS:
2.5 Hours
CEU:
0.25
AOTA:
Domain of OT, OTP,

Check Accreditation

STATE:
AL CE Broker 20-489355 2.5hrs
FL CE Broker 20-489355 2.5hrs
CA Advanced Hand 40-H60 2.5hrs

For Bundle discounts Click Here! BB Elbow focuses on key areas to improve your clinical knowledge and skills pertaining to the elbow.
Description
This course is part of the Basics and Beyond series consisting of 20 chapters. It is exceptional for CHT exam preparation as well as to sharpen your clinical skills. Available as a single course or in bundles. Click Here!
Domain of OT, Occupational Therapy Process,
BB Elbow focuses on key areas to improve your clinical knowledge and skills pertaining to the elbow; as well as, to identify problem areas, establishes a baseline of functional performance, and provides you with an attainable Plan of Care (POC). This course is great to gain your foundation.
Mixed level: Intermediate. Online digital book, with 2 video clips, 51 photos, 19 Brain Game quizzes throughout the course to solidify your knowledge. ONLINE LIVE CHAT and discussion board. 80% to redeem your certificate via an online exam consisting of <20 questions. Certificate will be immediately emailed to you upon successful completion.
Objectives
This course has 19 Brain Game "pop-up" quizzes throughout the course content, 51 photos and 2 video clips to enhance your learning. This course has "live chat" feature with an EHT moderator during the course and it has a discussion room for course participant interaction.
Identify anatomical landmarks of the elbow
Recognize the various rehabilitation approached to establish POC per pathology
Recognize radial head fracture types and rehabilitation
Differentiate between lateral and medial epicondylitis pathologies
Recognize Valgus and Varus instability
Identify various elbow fractures and rehabilitation
Outline
Anatomical landmarks
Valgus and Varus instability
Annular ligament
Dislocations
Fractures

Radial head fractures
Monteggia fractures
Essex-Lopresti fracture dislocation

Tendonopathy

Medial and lateral epicondylitis
Distal biceps tendonpathies

Distal biceps rupture
Distal triceps
Regenerative medicine
Nerve injuries of the elbow
Bursitis
Differential diagnosis
Additional tips and helpful tests/exams
Imaging
References
Examination; 80% to pass to redeem your certificate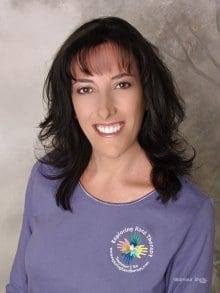 Susan Weiss, OTR/L, CHT received her degree in Occupational Therapy from University of Florida in 1990 and her certification in Hand Therapy in 1996. She is co-founder of Exploring Hand Therapy, Co. and co-authored "Hand Rehabilitation: A Quick Reference Guide and Review" third edition. She has co-authored multiple articles presented at various hand therapy meetings and has instructed at Hillsborough Community College's OT Assistant Program. Ms. Weiss is an international educator and has won "best scientific paper" at several ASHT meetings as well as national awards at the annual ASHT meetings.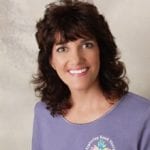 Nancy Falkenstein, OTR/L, CHT received her degree in Occupational Therapy from Medical University of South Carolina in 1990 and her Certification in Hand Therapy in 1996. Prio to receiving her degree she served in the US Navy as a Religious Program Specialist. . Nancy is an international speaker on hand and upper extremity pathologies.
Participants have one year to access the CEU course and exam to obtain CEUs.
NBCOT® is a registered trademark of the National Board for Certification in Occupational Therapy, Inc. and does not promote or endorse our specific courses, services or training.

Treatment2go is an AOTA Approved Provider of professional development. PD approval ID #3397. This distance learning-independent activity is offered at 0.25 CEU's, intermediate, foundational Knowledge. The assignment of AOTA CEU Does not imply endorsement of specific Course content, products, or clinical Procedures by AOTA.