Bike Riding Assessment Program: Building a Creative Marketing Opportunity
CONTACT HOURS:
2.5 Hours
CEU:
0.25
AOTA:
Domain of OT, OTP, Professional Issues,

Check Accreditation

NBCOT®:
3 PDUs
STATE:
AL 20-684328 3hrs
FL 20-684328 3hrs
GA 20-684328 3hrs

This course not only teaches you how to assess and teach bike riding skills but how to market and prospect clients
Description
*University & multi-center Licensure available upon request; all courses single user only
*3.75 NBCOT® PDUs
*Watch on your idevices, smart phones, tablets and MORE
This course not only teaches you how to assess and teach bike riding skills but how to market and prospect clients. This course offer you a unique opportunity to learn new skills coupled with teaching you a unique way to market your therapy business. After taking this course you will know how to perform a task analysis of bike riding skills as well as teach participants to ride a bicycle!
On a more global scale you will be able to identify potential clients via this program and will also understand the mechanics of having government agencies and large businesses to market through your program.
Objectives
Identify appropriate helmet fitting and safety awareness goals: sizing, positioning, fitting, size adjustment dial, safety education/demonstration strap adjustment.
Identify when the client is able to progress or regress through bicycle riding skills.
Determine the most appropriate bicycle based on clients' size and abilities.
Recognize the developmental deficits as they pertain to bicycle riding.
Differentiate between balance, motor planning and visual motor integration when performing bicycle training.
Review sensory systems (vestibular, tactile, proprioceptive), bilateral integration, visual tracking and reflex integration as to how they will used in to identify clients who are appropriate for Occupational Therapy services.
Recognize the unique marketing opportunity with the creation of a Bike Riding Assessment program
Outline
INTRODUCTION
BENEFITS OF BIKE RIDING
Sensory
Physical development
Emotional development
QUICK SCREENING
Posture
Following directions
Motor planning
Balance
DETAILED ASSESSMENT
Vision
Sequencing
Memory/Attention
Body Awareness
Balance
Reflex Integration
CASE STUDIES
HELMETS and SAFETY
BIKE SELECTION
BIKE SETUP
STEPS in TEACHING
MARKETING and PROSPECTING NEW CLIENTS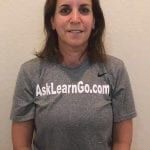 Hilit an Occupational Therapist working at the Broward County School Board. HIlit was born and raised in Israel. She served in the Israeli army. She graduated from FIU. Hilit has worked in various settings such as Hippotherapy, Aquatic therapy, and multiple private school settings. Hilit is passionate about helping kids function independently and successfully in their own environment and the real world. As an OT, Hilit loves to help them develop the skills needed to adapt to any situation.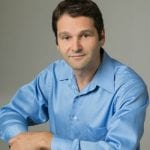 My career has spanned between Psychology (with a Masters degree in Cognitive and Clinical Psychology) and a degree from the Faculty of Medicine in Occupational Therapy from the University of Toronto. I have worked or consulted with numerous organizations such as Broward County School Board FL, Cobb County Ga School Board, University of Toronto Adaptive Technology Resource Centre. I have held volunteer positions such as the President of the Florida Occupational Therapy Association (Broward County Chapter), Coral Springs Business Development Committee and Broward County Advisory Board for Individuals with Disabilities. I have published and presented at conferences on areas such as, computer supported learning, speed reading, sensory integration, and EEG/neurofeedback. I am the director of AskLearnGo, a company that helps sell products and services using the expertise of therapists.
Participants have one year to access the CEU course and exam to obtain CEUs.
Treatment2go is an AOTA approved provider ID #3397. The assignment of AOTA CEUs does not imply endorsement of specific course content, products, or clinical procedures by AOTA.
NBCOT® is a registered trademark of the National Board for Certification in Occupational Therapy, Inc. and does not promote or endorse our specific courses, services or training.

Treatment2go is an AOTA Approved Provider of professional development. PD approval ID #3397. This online course is offered at 2.5 CEU's, intermediate, foundational Knowledge. The assignment of AOTA CEU Does not imply endorsement of specific Course content, products, or clinical Procedures by AOTA.