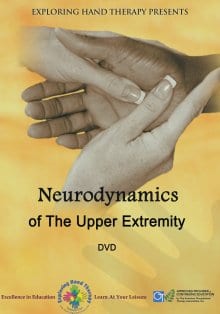 Neurodynamics of the Upper Extremity Evaluation and Treatment Strategies: It's Not Just About The Hand
CONTACT HOURS:
5 Hours
CEU:
0.5
AOTA:
Domain of OT, OTP,

Check Accreditation

NBCOT®:
6.25 PDUs
STATE:
AL 20-171426 5hrs
FL 20-171426 5hrs
CA 40-H27 6hrs

This interactive course is in movie format. Have you always wondered while you are treating carpal tunnel patient if they really have neck problems? Does your bilateral ulnar nerve patient really have TOS? Find out answers to this and more now.
All courses single user only. Click Here for multi-user or licensure discounts info.
Description
*University & multi-center Licensure available upon request; all courses single user only
6.25 NBCOT® PDUs
*Watch on your idevices, smart phones, tablets and MORE
Domain of OT, Occupational Therapy Process
In this exciting 5 contact hour interactive course the clinician will learn ways to evaluate proximal problems that may result in distal symptoms. These evaluation strategies will help determine if the symptoms are distal or if there is a complex of upper quadrant problems such as: neck, shoulder, postural or scapular dysfunction. This course will describe the neural continuum as well as special tests to determine what nerve structure is involved. Emphasis will be placed on understanding and performing upper extremity neurodynamic testing. The student will also be exposed to incorporating both clinical and home treatment strategies.
Note: This course provides conceptual preparation to seek additional training, and does not provide you a mentored hands-on skills session. Please seek additional experience, with a mentor, to perform hands-on skills. Mixed level learning course – Instructional Methods include PowerPoint presentation, lecture, and video to enhance understanding. Upon successful completion of the examination (80%) your certificate will be sent via email
Objectives
To provide basic information on the mechanics and physiology of the nervous system which is essential for movement
of the upper extremity
To provide a basic understanding of neuroanatomy and neurodynamics as they relate to neuro gliding in the upper extremity
To describe the neural continuum and ways to test the continuum in the upper extremity
To differentiate between neural and new neural tissues
To view the performance of techniques by utilizing "sliders" or "tensioners" so that movement is created
To identify anatomical and palpable areas in the upper extremity so the course of the nerve may be determined
To identify the characteristics of pain mechanism-

Nociceptive Pain
Peripheral Neurogenic
Central Sensitizations

To identify the relationship of neuromusculoskeletal dysfunction in the upper extremity
Review how to carry out both subjective and physical neurodynamic test in the upper extremity

Describe pain syndrome
Review the relationship between pain and myofascial trigger points
Identify points of neuro movement limitations

Review the relationship of neurovascular and musculoskeletal dysfunction so a treatment strategy can be developed
Review how to evaluate the subjective examinations and physical examination to determine an appropriate treatment program for home use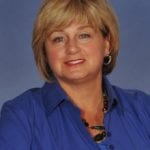 Susan W. Stralka, PT, DPT, MS, is a licensed physical therapist with many years of experience treating both musculoskeletal and neurovascular consequences of injury. She is a guest lecturer at The University of Tennessee Health Sciences Center in Memphis, Tennessee (UTHSC) and earned an Master's Degree and a Doctorate in Physical Therapy from there. She has a strong clinical background in treating neurological and musculoskeletal consequences of injury. Susan has presented nationally and internationally in upper and lower extremity dysfunctions as well as pain management. Susan has written articles on a wide variety of topics related to physical therapy for many national publications and health journals. Her most recent publications are "Graded Motor Imagery" in the Journal of Hand Therapy 2011 and a chapter on "Thoracic Outlet Syndrome" in the book entitled Neck and Arm Pain Syndromes by Elsevier in 2011. Ms. Stralka is very active in the community with the Germantown Chamber of Commerce, Germantown Rotary Club and Girls Inc. as well as with many other civic organizations. She has held numerous state and national offices with the American Physical Therapy Association (APTA) and the Arthritis Association. In 2009, Susan was recognized by the Arthritis Association as Volunteer of the Year. With the goal of providing the best rehabilitative care to patients, Stralka continually recruits and supports innovative clinical programs to benefit future patients. Contact Susan at
Susanstralka@bellsouth.net
Participants have one year to access the CEU course and exam to obtain CEUs.
NBCOT® is a registered trademark of the National Board for Certification in Occupational Therapy, Inc. and does not promote or endorse our specific courses, services or training.

Treatment2go is an AOTA Approved Provider of professional development. PD approval ID #3397. This distance learning-independent activity is offered at 0.5 CEU's, intermediate, foundational Knowledge. The assignment of AOTA CEU Does not imply endorsement of specific Course content, products, or clinical Procedures by AOTA.