Orthotics: Innovative Updates: Featuring: MOBILIZATION
CONTACT HOURS:
3 Hours
CEU:
0.3
AOTA:
Domain of OT, OTP,

Check Accreditation

NBCOT®:
3.75 PDUs
STATE:
AL CE Broker 20-595142 3hrs
FL CE Broker 20-595142 3hrs

A mixed level orthotic workshop featuring mobilization orthotic (static progressive and dynamic) for the upper extremity. The instructional format includes a didactic lecture to include PowerPoint demonstrations, video, audio, step by step instructions and much more. Orthotic material and course instructor provided by Orift America Corp.
All courses single user only. Click Here for multi-user or licensure discounts info.
Description
 CA 40-H89 Advanced Hand 3 Hours
NEW RELEASE Introductory Price
*University & multi-center Licensure available upon request; all courses single user only
* NBCOT® 3.75 PDUs
*One of a kind, informative, up close and personal fantastic orthotics course. MUST HAVE!
*Watch on your idevices, smart phones, tablets and MORE
Domain of OT, Occupational Therapy Process
This is a mixed level learning orthotics workshop featuring mobilization orthotics (static progressive and dynamic) for the upper extremity. The instructional format includes a didactic lecture to include PowerPoint presentation on the principles of mobilization, up close and personal orthotic examples, followed by detailed orthotic fabrications, orthotic critique and allotted follow along lab time for participants to fabricate orthotics.
Manual is over 60 pages. Participant's will gain knowledge in making clinical decisions regarding the use of appropriate materials for immobilization orthotics with their clients and how orthotics is used in the occupation based approach. Upon successful completion of the examination (80%) your certificate will be sent via email.
Objectives
Review principles of static progressive and orthotic fabrication
Recognize indications and orthotic management for 3 clinical conditions of the upper extremity
Observe the fabrication steps necessary to make well fitting orthosis each clinical condition reviewed.
Fabricate each orthotic on a partner
Visualize several tips and tricks for making each orthosis
Review the current levels of evidence to support each orthosis as an intervention.
Review codes for billing the orthotics
Outline
 Introduction to Orthotic Fabrication mobilization Orthoses
PIP Flexion Contracture

relevant anatomy and pathophysiology
benefits of a dynamic extension orthosis
orthotic demonstration of a Capener style orthosis
practice on a partner
critique, evidence and summary

Static Progressive Orthosis for the Stiff Hand

relevant anatomy
static progressive and dynamic concepts
orthotic demonstration of a static progressive finger flexion orthosis for the stiff hand
practice on a partner
critique, evidence and summary

Peripheral Nerve Damage to Ulnar and Median Nerves

relevant anatomy
discuss the benefits of a functional orthosis
orthotic demonstration of functional median nerve/ ulnar nerve orthosis with a dynamic thumb component
practice on a partner
critique, evidence and summary
summary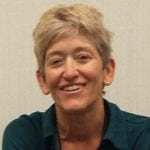 Debby Schwartz is a certified hand therapist with over 30 years of experience as a practicing clinician. She joined Orfit Industries America to promote product awareness and splinting education. Debby is an active member of ASHT and has participated in IFSHT meetings as well. She has presented on a variety of hand therapy topics both at national and international conferences, and has written a number of articles for hand therapy publications, including a literature review of static progressive orthoses and a systematic review of joint mobilizations. She has recently written several book chapters for hand therapy references, including a chapter on pediatric orthoses. Debby completed her Doctorate of Occupational Therapy from Rocky Mountain University of Health Professions.
Participants have one year to access the CEU course and exam to obtain CEUs.
NBCOT® is a registered trademark of the National Board for Certification in Occupational Therapy, Inc. and does not promote or endorse our specific courses, services or training.

Treatment2go is an AOTA Approved Provider of professional development. PD approval ID #3397. This distance learning-independent activity is offered at 0.3 CEU's, intermediate, foundational Knowledge. The assignment of AOTA CEU Does not imply endorsement of specific Course content, products, or clinical Procedures by AOTA.