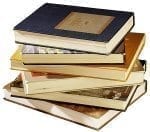 Practice Exams (Pick 2) Package Deal – UPDATED
UPDATED! No CEUs are awarded with this product. Practice your CHT Hand Exam test taking skills with our Online Practice Exams. Purchase 2 together and save! Have 400 questions to practice from NOW…
Description
Exams updated yearly by recent CHTs. Practice your CHT Hand Exam test taking skills with our Online Exam. You can retake each of the included tests up to 3Xs and good for 6 months, at no additional charge. Our practice exams are designed to the CHT exam blueprint and are mentioned multiple times in the HTCC Exam Preparation Surveys.
Note: These are NOT the same questions from our "Purple Book" (as other practice exam test writers have done). Detailed explanation and current reference is provided for each question to facilitate a deeper learning of the material. IMPORTANT: Distribution of your UserID and password to other users will result in termination of your online practice exam access. No CEUs are awarded with this product.
Each exam is 200 questions and covers a wide variety of hand therapy topics that are on the CHT exam based on the HTCC blueprint.
Downloadable PDF includes references and test-taking tips
Each question is supported with an explanation and a current reference so you can examine weak areas.
UPDATED by recent CHTs on a yearly basis
No hidden fees and priced so you can afford to prepare
Studies indicate that taking multiple practice tests can prevent the effects of stress on memory.
Testing yourself repeatedly before an exam teaches the brain to retrieve and apply knowledge from memory. The method is more effective than re-reading a textbook, says Jeffrey Karpicke, an assistant professor of psychological sciences at Purdue University.