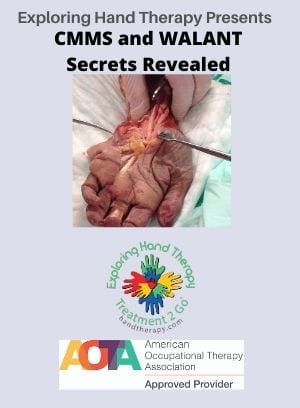 CMMS and WALANT: Flexor Tendon Repairs Secrets Revealed
CONTACT HOURS:
2 Hours
CEU:
0.2
AOTA:
OTP, Professional Issues,

Check Accreditation

NBCOT®:
2.5 PDUs
STATE:
AL BOARD 2hrs
FL AOTA #3397 2hrs

This webinar allows the viewer to have insights from Dr. Donald Lalonde on WALANT, true active motion protocols, relative motion, and how to avoid tenolysis.
All courses single user only. Click Here for multi-user or licensure discounts info.
Description
Description:
This webinar allows the viewer to have insights from Dr. Donald Lalonde on WALANT, true active motion protocols, relative motion, and how to avoid tenolysis. You will be introduced to relative motion and how by using this splint you can do pain guided movement and improve functional use. Robyn discusses what she coins as the WALANT flexor tendon protocol and its application. Robyn also discusses what to do if a patient fails to recover after flexor tendon repair and why traditional therapy fails. She introduces the CMMS technique and why you would apply it. The dynamic duo provides an on the couch session in which they discuss an array of questions about tendon repairs, WALANT and CMMS.
Observe A2 and A4 pulley venting to allow tendons to glide while avoiding bowstringing
Recognize how WALANT allows surgeons to repair tendons while avoiding unnecessary rupture and tenolysis
Visualize a "buckle and jerk" phenomenon and why full fist place and hold can be detrimental to tendon repairs.
Recognize why and how relative motion orthosis can be used post extensor tendon repair and with other cases
Review how synergistic motion is a vital component of flexor tendon rehabilitation
Recognize the Manchester Short Splint and its purposes.
Review the CMMS technique and how this can reduce the need for tenolysis.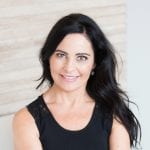 Robyn obtained her BSc (Hons) degree in Occupational Therapy at the University of the Witwatersrand and obtained both her British and European certifications in Hand Therapy. Robyn worked at the prestigious Guy's & St Thomas' NHS Foundation Trust for 8 years where she treated orthopaedic and plastic surgery patients with traumatic and elective hand and upper limb injuries. Following on from this role, Robyn went on to pioneer the extended Scope Practitioners (ESP) role thereby enabling her to perform advanced clinical assessments, order specialist investigations such as MRI and CT scans, initiate treatment and take first line consent for surgery. Robyn returned to South Africa to establish Hand Therapy Consulting in 2011. Robyn has developed credible relationships with hand surgeons where collaborative treatment plans are developed based on her trusted advice and expert opinion. She has published numerous articles in reputable Hand Therapy journals and has presented at several international conferences. She has also co-authored the Chapter on the Therapists management of the Stiff Hand in the 7th Edition of the Rehabilitation of the Hand & Upper Extremity textbook. In 2017 Robyn established Hand Consult SA with Dr Chetan Patel, Plastic & Reconstructive Surgeon, a collaborative service based in Johannesburg, Gauteng that provides specialist assessment, treatment & rehabilitation services addressing conditions, injuries and diseases of the hand and upper extremity. In 2019 Robyn launched the first-of-it's kind online CMMS course that consists of over 24 hours of theoretical and practical learning to qualify hand therapists to apply the CMMS technique. Robyn's vision is to heal stiff hands across the globe through teaching and working with hand therapists.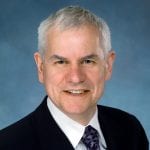 Professor of Surgery at Dalhousie University, Saint John Canada. Current ASSH Council Outreach and International Relations Director. Current President of the Canadian Society for Surgery of the Hand. Past Chairman of the American Board of Plastic Surgery Past President of the American Association for Hand surgery Past President of the Canadian Society of Plastic Surgeons Honorary member of the American Society of Hand Therapy. He is also the co-founder of WALANT surgery. Dr Lalonde has provided visiting Professorships to 58 institutions, including the Kleinert Institute. He has been an Invited Visiting Professor more than 35 times to various Plastic and Orthopedic surgery training programs in Canada and the United States and has been invited to present more than 200 International presentations with many being the keynote speaker.
Participants have one year to access the CEU course and exam to obtain CEUs.
NBCOT® is a registered trademark of the National Board for Certification in Occupational Therapy, Inc. and does not promote or endorse our specific courses, services or training.

Treatment2go is an AOTA Approved Provider of professional development. PD approval ID #3397. This distance learning-independent activity is offered at 0.2 CEU's, intermediate, foundational Knowledge. The assignment of AOTA CEU Does not imply endorsement of specific Course content, products, or clinical Procedures by AOTA.