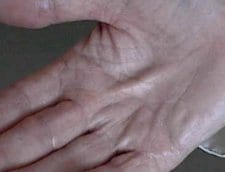 Dupuytrens Disease: Advances and Updates in Treatment
CONTACT HOURS:
3.5 Hours
CEU:
0.35
AOTA:
Domain of OT, OTP,

Check Accreditation

NBCOT®:
4.25 PDUs
STATE:
AL CE Broker 372032 3.5hrs
FL CE Broker 372032 3.5hrs
CA Advanced Hand 40-H79 3.5hrs

AOTA approved provider movie .35 CEU (3.5 contact hour) and NBCOT® (4.25 PDUs). This is an intermediate course that teaches the clinician about new surgical and therapeutic interventions. This course features an educational session with Dr. Eaton founder of https://dupuytrens.org/
All courses single user only. Click Here for multi-user or licensure discounts info.
Description
California Advanced Hand 40-H79 3.5 hours
*University & multi-center Licensure available upon request; all courses single user only
*Watch on your idevices, smart phones, tablets and MORE
Domain of OT, Occupational Therapy Process
AOTA approved provider movie .35 CEU (3.5 contact hour) and NBCOT® (4.25 PDUs). This is an intermediate course. This course features an interview educational session with Dr. Eaton. Various surgical interventions are discussed in detail. Instructional methods include lecture, PowerPoint, video, instructor demonstration, and 47 page manual. Learn new surgical and therapeutic techniques, orthotic approaches and pearls from experts. Mixed level movie class. Upon Successful completion of the examination (80%) your certificate will be sent via email.
Objectives
Recognize how to examine patients with Dupuytrens Disease (DD) for pre and post-operatively
Identify different surgical treatment options for Dupuytrens patients
Determine how to treat Dupuytrens Disease post-operatively
Identify orthotic options for post-op Dupuytrens release
Become familiar with current and future options for DD
Recognize post-operative complications and options for intervention
Outline
Introduction to Dupuytren's Disease (DD)

Facts and Fiction aspects relating to DD
Cellular activity associated with DD
Clinical manifestations
Pre-op evaluation

Various Surgical Interventions

Enzymatic (collagenase)
Needle fasciotomy
Fascietomy (various types)
Risk comparisons

Therapy interventions for various surgical interventions

Orthosis and orthotic research
No-tension orthosis concept
ROM, strengthening, ADLs, Wound care
Greater Imagery Program introduction (mirror therapy)

Fantastic "round table" discussion/interview with Charles Eaton, MD P.A.
Research discussed throughout the course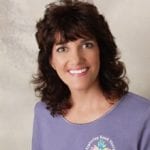 Nancy Falkenstein, OTR/L, CHT received her degree in Occupational Therapy from Medical University of South Carolina in 1990 and her Certification in Hand Therapy in 1996. Prio to receiving her degree she served in the US Navy as a Religious Program Specialist. . Nancy is an international speaker on hand and upper extremity pathologies.
Participants have one year to access the CEU course and exam to obtain CEUs.
Treatment2go is an AOTA approved provider ID #3397. The assignment of AOTA CEUs does not imply endorsement of specific course content, products, or clinical procedures by AOTA.
NBCOT® is a registered trademark of the National Board for Certification in Occupational Therapy, Inc. and does not promote or endorse our specific courses, services or training.