Slip, Fall, Broken Wrist! A Fracture Everyone Treats
CONTACT HOURS:
2 Hours
CEU:
0.2
AOTA:
Domain of OT, OTP,

Check Accreditation

NBCOT®:
2.5 PDUs
STATE:
AL OT 20-266361 2.5hrs
FL OT 20-266361 2.5hrs
CA Advanced Hand 40-H77 2hrs

This is an excellent mixed level – intermediate movie course designed to review pathomechanics, surgery, and therapy intervention for distal radius fractures.
All courses single user only. Click Here for multi-user or licensure discounts info.
Description
*University & multi-center Licensure available upon request; all courses single user only
*2.5 NBCOT®PDUS
*Watch on your idevices, smart phones, tablets and MORE
Domain of OT, Occupational Therapy Process
This is an excellent intermediate 2 contact hours movie course designed to review pathomechanics, surgery, and therapy intervention for distal radius fractures. The course discusses the anatomy of the distal radius, surgical intervention, and therapeutic care. This course addresses complications related to the distal radius fracture and how to address them. A fun quiz section is utilized at the end of the course for a review of content learned. Manual is 31 pages. An understanding of the wrist anatomy, biomechanics, and kinesiology is helpful when viewing this course. Mixed level learning course – Instructional Methods include PowerPoint presentation, lecture, and video to enhance understanding. Upon successful completion of the examination (80%) your certificate will be sent via email.
Objectives
Identify common classifications and fracture patterns for distal radius fractures
Differentiate the surgical procedures that can be used to treat distal radius fractures
Recognize the principles of adequate reduction required to restore normal anatomy
Identify functional ROM goals and ROM exercises to employ after distal radius fractures
Identify strength exercises that are applicable to clinical use after distal radius fractures
Differentiate various complications of the distal radius fracture and treatment techniques to address these
Identify the anatomical structures of the distal radius to include the ulnar side of the wrist
Differentiate the various salvage procedures utilized after malunions of the distal radius occur

Adjunctive DVDs available for some courses for an additional fee. Call 727-560-5552 for details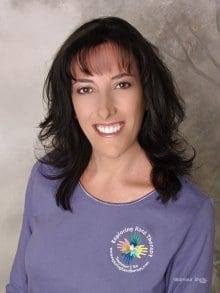 Susan Weiss, OTR/L, CHT received her degree in Occupational Therapy from University of Florida in 1990 and her certification in Hand Therapy in 1996. She is co-founder of Exploring Hand Therapy, Co. and co-authored "Hand Rehabilitation: A Quick Reference Guide and Review" third edition. She has co-authored multiple articles presented at various hand therapy meetings and has instructed at Hillsborough Community College's OT Assistant Program. Ms. Weiss is an international educator and has won "best scientific paper" at several ASHT meetings as well as national awards at the annual ASHT meetings.
Participants have one year to access the CEU course and exam to obtain CEUs.
Treatment2go is an AOTA approved provider ID #3397. The assignment of AOTA CEUs does not imply endorsement of specific course content, products, or clinical procedures by AOTA.
NBCOT® is a registered trademark of the National Board for Certification in Occupational Therapy, Inc. and does not promote or endorse our specific courses, services or training.