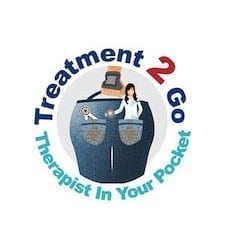 Therapist in Your Pocket Presentation – Exercise Instead of Medicine – No CE
"Therapist in Your Pocket" presentation is perfect for anyone seeking information about improving overall health both physical and mental. A self-help instructional short interactive streaming movie (< 15 minutes). Excellent educational tool for anyone, any clinic, doctor's office and more.
All courses single user only. Click Here for multi-user or licensure discounts info.
Description
"Therapist in Your Pocket" presentation is perfect for anyone wanting to prevent illness, improve health, attitude, decrease stress and many more benefits. Learn about exercise as a vital sign and how it is 100% sure to help you improve your functional independence. A self-help instructional 15 minute movie. Excellent educational tool.
This amazing short self-help instructional presentation will assist those with understanding the immediate and long term benefits of exercise. Exercise is considered a "vital sign" by the AMA and some states and is critical to help you take control of your present and future functional well-being. This interactive self-help presentation will dazzle you with content in a way you will learn about exercise. Exercise can assist in improving mood disorders, mind pathologies such as dementia, physical pathologies ranging from, well just about everything.
Great for everyone and anyone interested in wanting to take control of your life through exercise. Exercise Instead of Medicine will help you stay away from the doctors as you improve your mental and physical well-being. This interactive self-help course is great. View online for 1 full year. (Non CEU movie)