CRPS: Updates in Therapist Management
CONTACT HOURS:
6 Hours
CEU:
0.6
AOTA:
OTP, Professional Issues,

Check Accreditation

NBCOT®:
7.5 PDUs
STATE:
AL BOARD 6hrs
FL AOTA #3397 6hrs

Susan shares updates in CRPS in this 4 part series. She discusses the neuromatrix of the brain and neurotags and how pain is 100% output of the brain. She reviews difficult concepts and makes them understandable.
Description
Description:
This is a revolutionary course. The changes in treatment of CRPS are significant. You will really enjoy the presentation Susan shares and the clear examples of how to treat patients with CRPS. Help your patients become empowered with retaining of the brain.
This course is an independent, self-paced course delivered via online access.
Level:  Intermediate
Target Audience:  OT's, PT's
Criteria for Completion: 80% or higher on the post test. No partial credit will be awarded. Scores of less than 80% indicate a failure to understand the material and the test will need to be taken again until a passing score has been achieved.
Presenter Disclosure:  Non-financial: Susan Stralka has no relevant-financial relationships to disclose. She receives payment from Live Conferences for this presentation.
Content Disclosure: This learning event does not focus exclusively on any specific product or service
See our FAQ for our cancellation policy: https://www.liveconferences.com/faqs/
If you need accommodations to take this course, please contact us and we will address your needs on an individual basis.
Objectives:

Identify the modern-day term used for CRPS/ RSD.
Outline terminology regarding pain.
Determine what patients are at risk for CRPS
Describe what central sensitization means and how it affects caring for patients.
Interpret the definition of pain, areas involved in pain and how pain is output.
Evaluate how pain starts and how pain can change to pathological pain.
Interpret the Budapest criteria and how it facilitates the diagnosis of CRPS.
Determine how to avoid stimulating or causing painful neurotags to fire.
Explain how neuroscience education is important to use with patients with CRPS.
Determine how to increase functional activities for patients with CRPS as they get better.
Associate nerve blocks and when they are applied and not applied.
Apply tools that will help calm the brain, reduce negative thinking, and improve body imagery.
Explain the biopsychosocial approach and how it is changing the thought process of pain and where it is coming from.
Apply how cognitive behavioral restructuring fits in the scope of our practice.
Identify top-down treatment strategies to improve function.
Determine when to use graded motor imagery, mindfulness, yoga, reiki or other techniques.
4 movie sessions with Susan sharing details of diagnostics to treatment for CRPS
Includes downloads of Budapest criteria, CSI inventory, Tampa Kinesiophobia scale, McGill pain scale
Provides access to Susan's recommended expert in guided imagery and mindfulness
Outline:
Video 1:
0-15 mins: Definitions of Pain Types
15-20 mins:  Risk factors
21 -35 mins:  Identification of CRPS, the brain and pain
36 – 1:15:  Signs and Symptoms of CRPS, Criteria
Video 2:
1 – 15 mins: Mechanism of central sensitization
1: 15 – 1: 45:  Therapists Management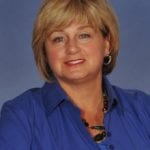 Susan W. Stralka, PT, DPT, MS, is a licensed physical therapist with many years of experience treating both musculoskeletal and neurovascular consequences of injury. She is a guest lecturer at The University of Tennessee Health Sciences Center in Memphis, Tennessee (UTHSC) and earned an Master's Degree and a Doctorate in Physical Therapy from there. She has a strong clinical background in treating neurological and musculoskeletal consequences of injury. Susan has presented nationally and internationally in upper and lower extremity dysfunctions as well as pain management. Susan has written articles on a wide variety of topics related to physical therapy for many national publications and health journals. Her most recent publications are "Graded Motor Imagery" in the Journal of Hand Therapy 2011 and a chapter on "Thoracic Outlet Syndrome" in the book entitled Neck and Arm Pain Syndromes by Elsevier in 2011. Ms. Stralka is very active in the community with the Germantown Chamber of Commerce, Germantown Rotary Club and Girls Inc. as well as with many other civic organizations. She has held numerous state and national offices with the American Physical Therapy Association (APTA) and the Arthritis Association. In 2009, Susan was recognized by the Arthritis Association as Volunteer of the Year. With the goal of providing the best rehabilitative care to patients, Stralka continually recruits and supports innovative clinical programs to benefit future patients. Contact Susan at
Susanstralka@bellsouth.net
Participants have one year to access the CEU course and exam to obtain CEUs.
NBCOT® is a registered trademark of the National Board for Certification in Occupational Therapy, Inc. and does not promote or endorse our specific courses, services or training.

Treatment2go is an AOTA Approved Provider of professional development. PD approval ID #3397. This distance learning-independent activity is offered at 0.6 CEU's, intermediate, foundational Knowledge. The assignment of AOTA CEU Does not imply endorsement of specific Course content, products, or clinical Procedures by AOTA.